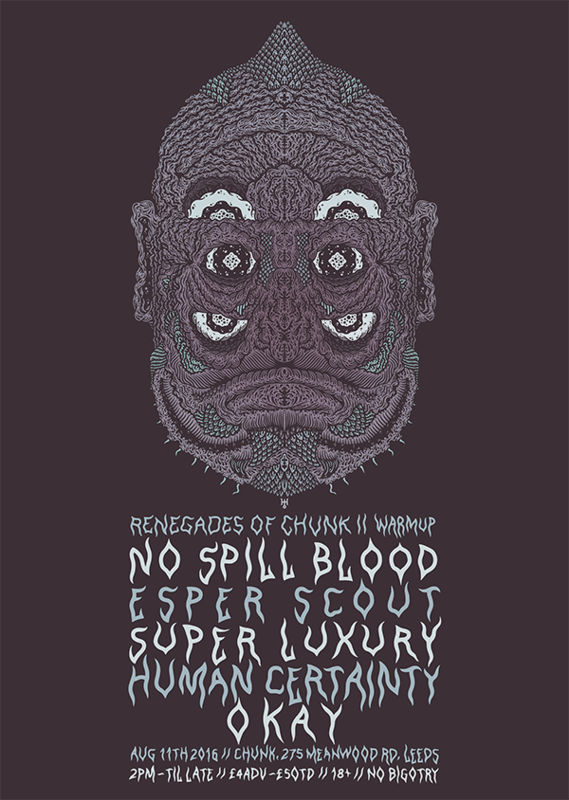 Warmup for Renegades of Chunk II
Aug 11th 2016 // Chunk, 275 Meanwood RD, Leeds
2pm - til late // £4adv - £5otd // 18+ // No bigotry
FB Event Page -
https://www.facebook.com/events/305795609762781/
Tickets from - skiddle.com/e/12799679
No Spill Blood
Featuring members of Elk, Adebisi Shank, Hands up who wants to die and Magic Pockets.
https://nospillblood.bandcamp.com/
Esper Scout
Leeds based post rock.
https://esperscout.bandcamp.com/
Super Luxury
A very silly punk band.
https://superluxury.bandcamp.com/
Human Certainty
Post punk from member of Healing Powers, Unwave, Virgin Dad.
https://humancertainty.bandcamp.com/
Okay
New outfit from members of Cowtown.
Poster by Steve Myles
http://www.instagram.com/smyles_85