just scored me a 2013 sg standard in ebony.
gorgeous in every way, the rosewood board is probably the most beautiful i've ever seen.
57 classic pups; mean fuckers. 60's neck.  
my favorite neck of all my gibsons.
i got it for $750 on craigslist. fucking unreal. i'm still in disbelief.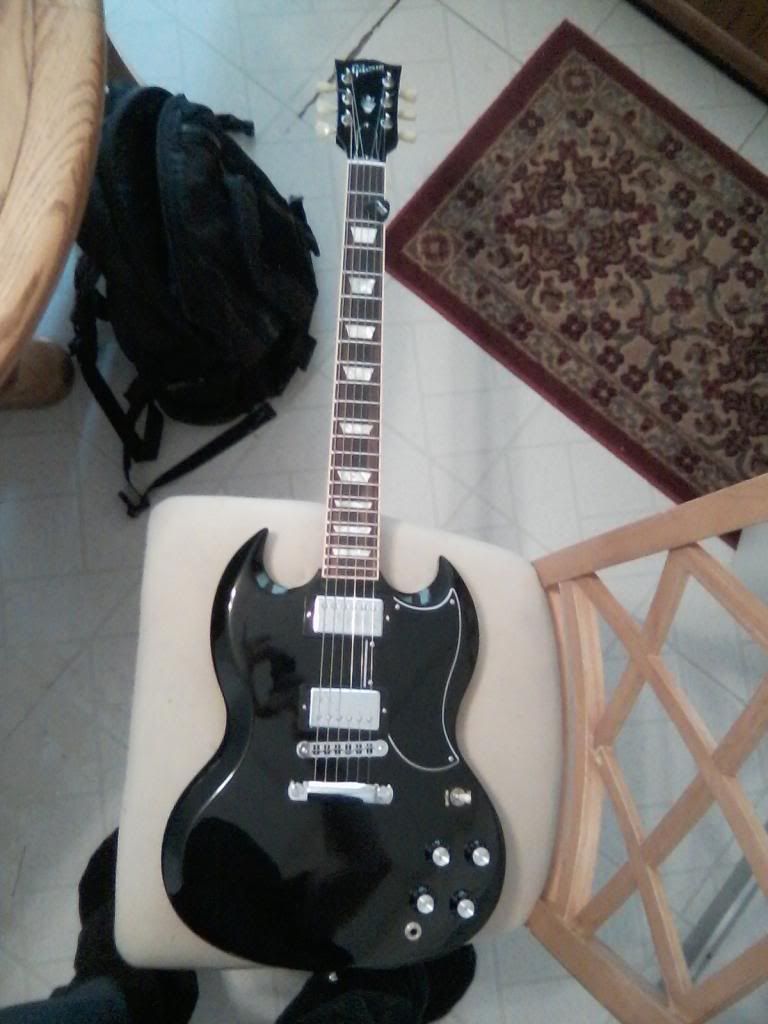 this shall pair well with my existing 06' sg standard cherry work horse.
my les paul shall be neglected for a while.
\M/ \M/