Ryan Electrocution wrote:
Yeah, I live in Winnipeg--nice Garnets, Pissy! The one in your first picture (bottom left....or at least the one that has the "Garnet Amps" silkscreen on the metal that's diagonal--from about '67 or '68), that one is super hard to find. One of those came up in the used ads a couple of years back, and someone got to it before I did......never saw one since and even checking through Garnets' EBay auctions list (last time I looked a year or so ago), I couldn't find one that came up for years on EBay. The one that did come up in the used ads, I offered the guy I think $200 more than he was asking for (I think he was asking $450) to "forget" about the other guy, but he wouldn't do it. Fuck!

My main bass is a Fender Jaguar (made in Japan)--they'd discontinued them a year or two ago, not sure why....they play great, have active pickups and a shitload of tonal options. They play a bit like a Jazz Bass, too. I've never really been that crazy about the way that most basses look, but it's about as cool looking as a bass gets.

I got that one for about 450 and it was broken. 1966 from what I can tell. Bloated caps, and the plates on the tubes lit up big time. No head cab either, so I had Splawn (who is here in Charlotte) make me one based off of the BTO dimensions. Quite a beauty. I probably spent 700 getting it to the point that it is now including the purchase.
Actually, I took pics initially, I found a mouse skull in the bell of one of the transformers: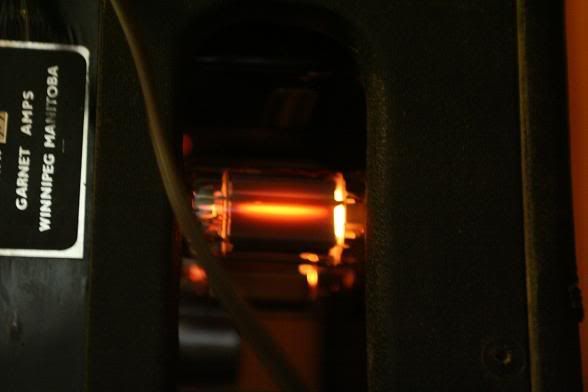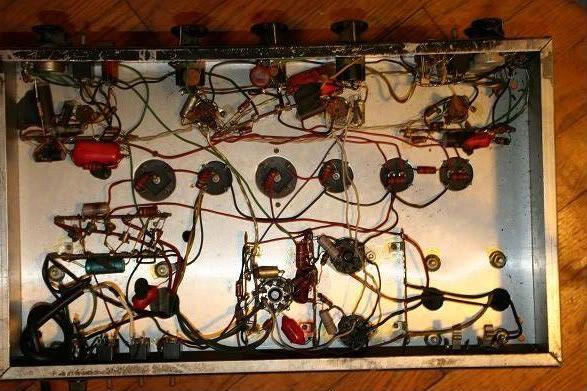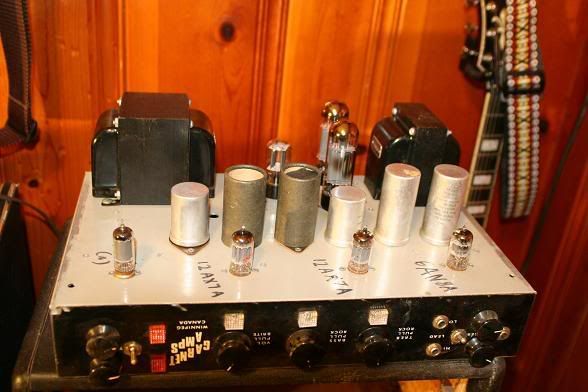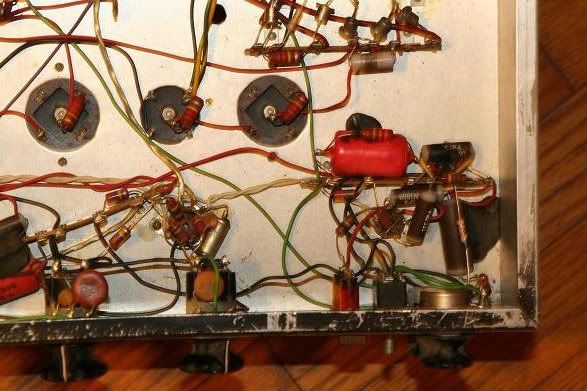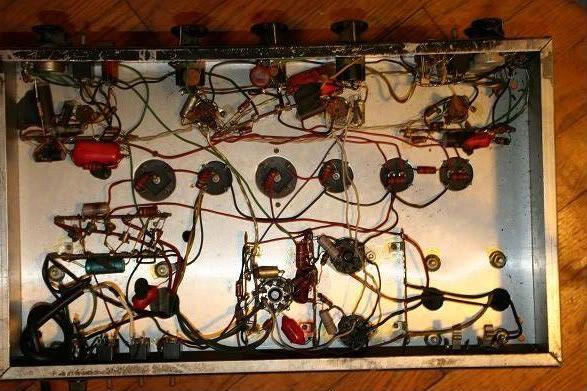 I paid about 250 each for those BTO's though close to ten years ago. best score ever. The one on the Ampeg cab has Gar's signature.