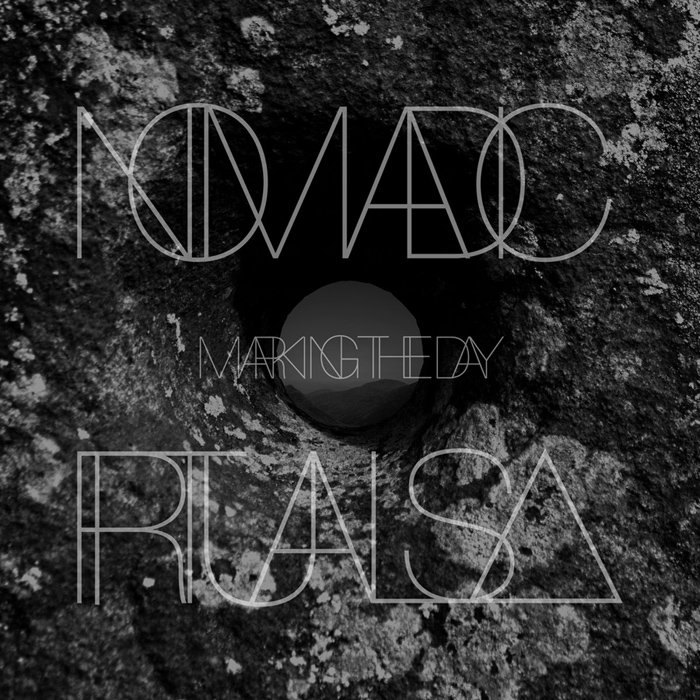 Full Album Stream & CD Pack Pre-Order Available Here
https://www.nomadicrituals.co.uk
https://nomadicrituals.bandcamp.com
Launch Date: 17th February 2017
Nomadic Rituals return with their second full length album 'Marking the Day', a 6-track concept album of heavy primal Doom.
"Marking the Day' was created as a concept album envisioning the birth and death of the cosmos, and ultimately focusing upon our subsequent place within it. From the formation of physical matter and structure of the universe; to the division of the first single cells and the evolution of the dominant species; to the final and inevitable heat death of the entire universe. Each track takes a narrowing perspective which begins to focus on the ever narrowing role of our species living on a single planet in an ancient dying universe. Our timeline for the album runs from the start of the known universe to a state sometime after the inevitable heat death of our world. The first half of the album moves through the formation of the galaxy and the emergence of life; while the second half focuses on humanity's existence, hubris and predicted demise."
Presented in a limited edition self produced CD package, Nomadic Rituals aim to fuse a strong visual aesthetic with an utterly heavy soundtrack. Featuring 8 'larger' format art cards and CD held within a clear 7-inch poly sleeve. Combining individual hand screened prints with modern 4-colour digital printing. Artwork and design by Craig Carson and Peter Hunter. All produced by Nomadic Rituals.
Track Details
1. From Nothing (09:02)
2. Expansion (07:51)
3. Far from the Sun (08:47)
4. Watching the Cycles (11:50)
5. Narrowing of the Light (07:55)
6. Face Down in the Sea of Oblivion (14:29)
Credits
Concept and music by Nomadic Rituals
Craig Carson - Bass/Vocals/Noises
Peter Hunter - Guitar/Vocals/Noises
Mark Smythe - Drums/Sample Noises
Recorded and Mixed by Niall Doran at Start Together Studios
Mastered by Brad Boatright at Audiosiege