Bosch
. Back in business recently. BEST SHOW. Love how they don't spoonfeed you anything, if you can't keep up with the names and chicanery then tuff fucken shit
The Good Place
. Totally bonkers premise and 21 minute episodes are fun. Also don't have to look at poor people or ugly people. Set in heaven for the 1% dudley do rights! Although I can't listen to the tall pakistani brit girl without thinking of Russell Brand. She basically is Russell Brand. Russell Brand must watch this show and have a MASSIVE tug. That woman is his PERFECT soulmate. Her accent and voice are just goddamn hypnotic. Executive Summary; that woman is sexfire on a stick.
Killing Eve
. damn this is so good. the dialogue is 10/10. something I dont think I have ever written about a telly show
Kidding
. new thing with Jim Carrey. approached with much trepidation. if he's gonna do his manic bullshit comedy I'm out but luckily he doesnt and this is so goood. I hardly even think he's acting he seems so fucked in the head these days. Plus the kids in this are total misanthropic nutjobs which is an unexpected bonus. **SPOILER** final episode, my kingdom for a GIF/youtube clip of the Japanese intern, having been told 3 episodes ago by Carrey that "Allah Akbar" means peace or freedom or some shit, rushing the stage to light the Xmas tree and shrieking "Allah Akbar!" as he pushes a giant button. OH FUCK. Had to push pause and have a full-blown joy aneurysm all up and down my dick for the next 3 minutes after that
Upstart Crow
. brit comedy written by Ben Elton with David Mitchell as Shakespeare before he got famous. Shades of Elton's form in Blackadder, the writing is so good. Shakesy Mitchell does the "doth thou" shit then biffs in lines like "I'm not going bald. I've just got a big brain."
Toast of London.
totally absurd daft comedy. REQUIRED VIEWING iHOMO
www1.swatchseries.to/serie/toast_of_london I think it's the bloke from....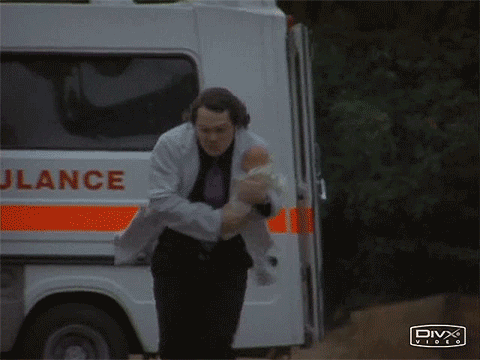 Fleabag
. This savage brit comedy is killing it. Usually the cringey stuff is not my bag but this thing is just bonkers. Possibly the crudest telly show I have ever seen.
Chernobyl
. Finally made it to the end of the 1st episode. Having quit twice during the fucking thing. Not keen on the upcoming goddamn Burn Clinic episodes. Fantastically well made telly show but, call me presumptuous, I just cannot shake the feeling that there is a certain underlying "heaviness" to the subject matter. Youtube has an accompanying podcast for each episode. good value.
BARRY