Okay dude, I can help you out here, but...what exactly are you looking for?
The old school classic stuff I really like is Possessed, Morbid Angel, Master, Repulsion, Carcass, Entombed, Dismember, Nihilist, Unleashed, General Surgery, Immolation, Incantation, Mortician, Exhumed, etc. You'll notice I like a lot of goregrind stuff too.

For stuff a little outside the norm, but still "classic" in my opinion, I really like Demilich, Embalmer, Imbroglio, Bodies Lay Broken, Seance, Convulsed, Tribulation, Hail Of Bullets, Grotesque, and Liers In Wait.



If you're into Autopsy and Coffins, I assume you're also in Winter? Because I loves me some Winter, and can't recommend them enough. Asphyx is also awesome. Also check out Hooded Menace and Druid Lord, who do the death/classic doom thing dead on.

If you haven't checked out Acid Witch, a lot of people on this forum really should...they mix up stoner/doom riffs, psychedelic effects and samples, and an over-the-top lyrical aesthetic packed into slimy fucking death vocals.


Dude, last suggestion, if you're digging Domination, you really should get Blessed Are The Sick, by Morbid Angel. That album was so raw, intense, evil, ugly, and ahead of its time, you're gonna flip your Whig.

_________________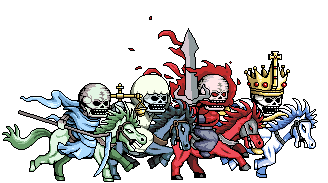 I was here, but I dis-appare. You can get it if you really want, but you must try, try and try, you succeed at last.