---
https://youtu.be/wEiRKpflgQA

EARTH- The Bees Made Honey In The Lion's Skull CD.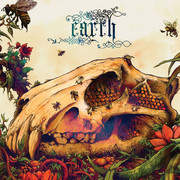 Sounds like thee new doom-ultra slow instrumental heavy rock mellow-metal avant gardish dead doom, quite refreshing and brilliant. I knew they were a SL band but never got into them until I was searching on youtube for instrumental metal bands like Serpent's Throne and came across this cd. Lov it, very slow, instrumental heavy rock mellow metal, masterful guitar playing, a bit grindy droney as well with slow motion deepbass drums that shake the walls. The slow motion drums sounds similar in speed to Skepticism or the introduction to Seventeen seconds song from The Cure-it really does-such a slowwww beat. Will get all their instrumental slow mo heav rock like this one- next will be HEX with that gloomy grey cd cover of that barn.